Looking for menu inspiration? Check this out.
Gretchen and Zach met in the Caribbean, and wanted to include some island vibes in their backyard wedding menu and decor. They also wanted other vegetarian options that would work well with the Caribbean flavors.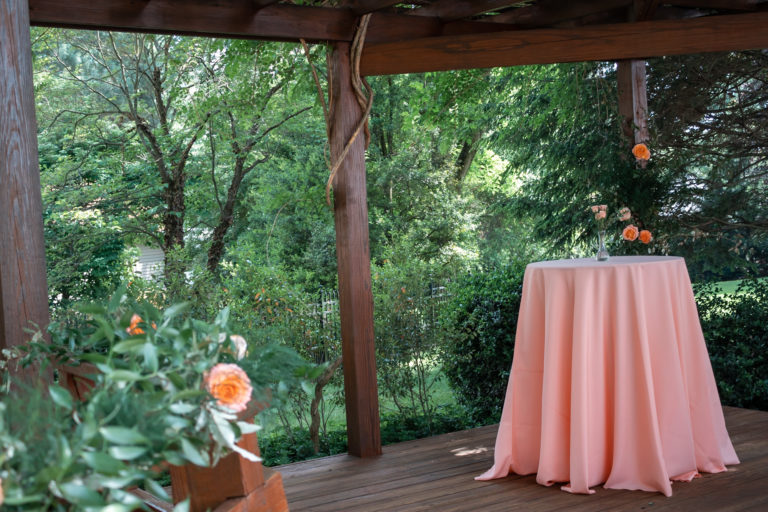 We curated a menu featuring authentic food from three different regions of the world.
Passed Appetizers
Puerto Rican beef & cheese empanada
Puerto Rican chicken empanada
North Indian Potato Samosa with Tamarind Chutney. Vegan
Japanese Vegetable Gyoza with Dipping sauce. Vegan
Japanese Pork Gyoza with Dipping sauce
Buffet Dinner
Pernil (Puerto Rican roast pork). Gluten-free
Yellow rice with Pigeon Peas. Vegan & Gluten-free
Maduros (roasted sweet plantain). Vegan & Gluten-free
Chana Masala (tangy North Indian chickpeas). Vegan & Gluten-free
Saag Paneer (cubed fresh cheese in spinach sauce). Vegan & Gluten-free
Green Salad with romaine, tomato, corn, and red onion. Vegan & Gluten-free
We can pair authentic dishes from different parts of the world when the flavor profiles match.
Large numbers of Indians (from India) were brought to the Caribbean as indentured laborers. With them, they brought their culinary traditions and flavors. Many Caribbean dishes and Indian dishes are the same — such as roti (flatbread), chana (chickpeas) and goat curry. Other Caribbean dishes use ingredients that are also found in Indian cuisine, such as cilantro, cumin, and plantains.
Given the similarities in the flavors, we could curate a cohesive menu featuring authentic Caribbean and Indian food. ❤️