If you think finding a caterer who can offer an all-vegan menu is near impossible, then check out these three very different vegan menus we catered! Because we offer food from all parts of the world, we can easily draw from different culinary traditions to curate a sensory vegan feast.
Caribbean & Mediterranean Flavors
We served Mediterranean flavors during cocktail hour:
Hummus, crudités, flatbread, and olives
Assorted savory turnovers (sambussa)
Their plated dinner was bursting with Caribbean flavors and colors:
Cuban black beans
Coconut rice
Mango salsa
Roasted sweet plantains
Vegan and gluten-free desserts included:
Assorted cupcakes 
Chocolate mousse with Raspberry compote
Specialty beverages were vegan also! 
Iraqi Lemonade with Orange Blossom Water and Mint
Iced Masala Chai with Soy Milk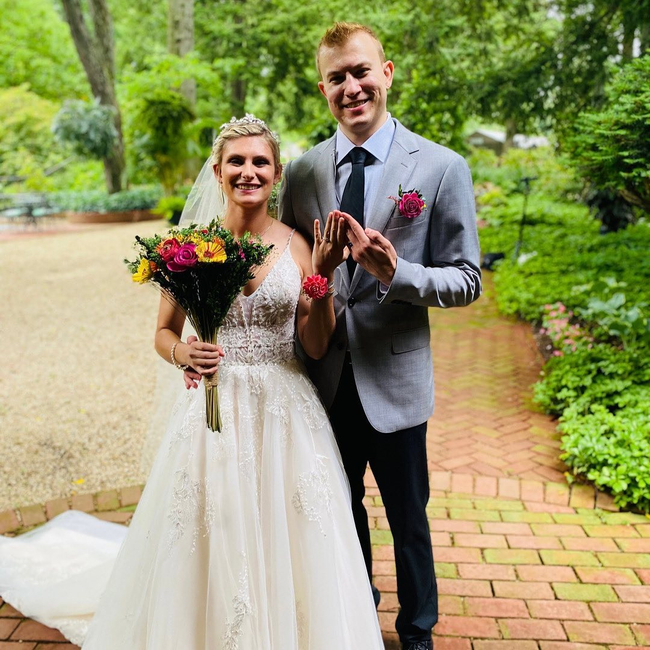 Rowan & Nick
"Upohar did an amazing job catering our small, all vegan wedding. All of the food was delicious! Stephanie's help planning and coordinating with the other vendors was invaluable and everything went perfectly the day of the wedding. We definitely recommend them to anyone planning an event!"
Lauren was a regular at our restaurant when it was still operational. So we were delighted when she sought us out to cater her wedding reception.
Their buffer dinner menu featured all Lauren's favorite dishes:
Nepali Cabbage Tarkari (cabbage sautéed with potatoes, tomatoes, onion and aromatic spices)
Nepali Masoori Dal (lentils stewed with onion and aromatic spices)
Cuban Black Beans
Puerto Rican Yellow Rice
Cumin Rice
Green Salad. ​​​​​​​​
For the non-vegan guests, they thoughtfully added Syrian chicken braised with bell peppers and potatoes at the end of the buffet.
Lauren
There is just nothing better than an Upohar meal. I was a frequent patron of their old restaurant, and when my fiancé and I got engaged, we literally built the wedding around them catering it. It was the number one most important thing. The food was fantastic, so flavorful and all vegan other than some separate chicken on the buffet. Their food is so unique and so delicious, and our guests were able to experience food they never would have in their everyday life. Sri, Stephanie and all the crew that came to put everything together, 1 million thank-yous go out to you all. Thank you for everything.
This is the menu we curated for them:
Appetizers
Minted Fruit Salad (pineapple, kiwi, mangoes, strawberries, and grapes, tossed with fresh mint)
Iraqi Lemonade with Orange Blossom Water and Mint
Buffet Dinner
Central African Peanut Stew
Fried sweet plantains
Puerto Rican Yellow Rice with Pigeon Peas
Rotini Pasta with Roasted Red Pepper Sauce
Puerto Rican Green Salad (romaine, tomatoes, red onion, corn)
Dessert
Assorted Cupcakes (vegan & gluten free)!
Kathy (mother of the bride)
[Uplohar] did a fabulous job with the catering for our daughter's wedding. We could not have been happier! Before our event, they were very easy to reach and answered all of our questions clearly. They came a day early to get set up and familiarize themselves with the setting, so the day of the wedding everything went very smoothly. They were professional, friendly, and the food was absolutely delicious. The price for their services was very reasonable too. We highly recommend them!